Commercial Pressure Washing Services for Oklahoma City Area Businesses
Commercial Pressure Washing Services in OKC, Edmond OK, Moore OK, Norman OK, Yukon OK, Midwest City OK.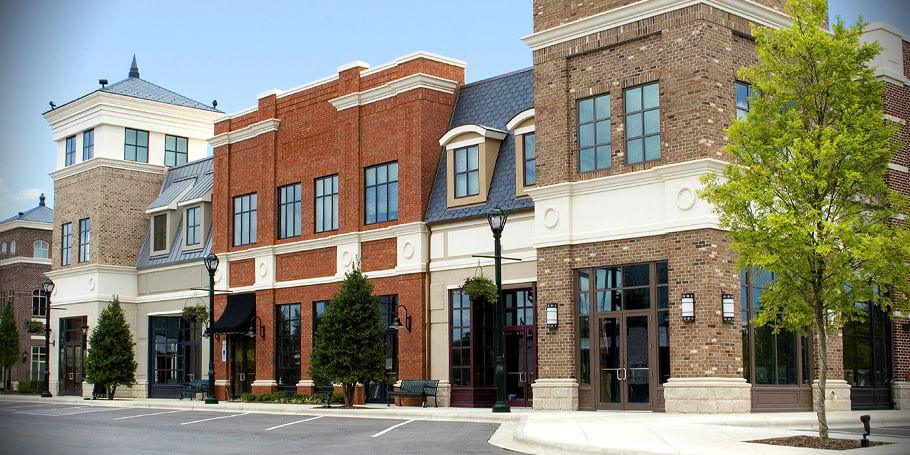 A Clean Business is Good Business
Regular Pressure Washing is necessary to keep your OKC area business looking its best year round. Don't risk negative impressions of your business due to a dirty looking building or grimy, gum-covered concrete. Matt's Pressure Washing Service offers a wide range of Commercial Pressure Washing services to fit your specific cleaning needs and budget. Keep reading to learn more…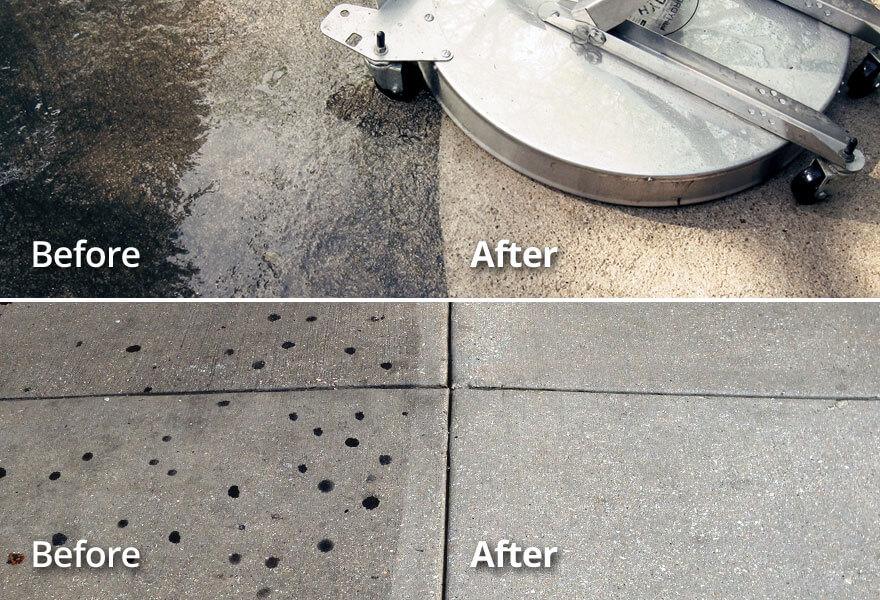 Hot Water cleaning is the key!
If stained, gum-covered concrete isn't the first thing you want your customers to see, routine professional concrete cleaning is definitely a smart investment. Our service is ideal for:
Sidewalks
Entrance Areas
Parking Areas
Dumpster Pads
Drive-Thrus
Loading Docks
Gas Stations
Stadiums/Arenas
Oil/Grease Removal
Spill/Stain Removal
Gum Removal
Tire Mark Removal
For a Clean Business Image
Dirt, grime and stains can do a real number on the appearance of your retail store, offices or commercial building. Let us help you keep your business looking it best all year round.
Storefronts
Entrance Areas
Building Facades
Exterior Walls
Awnings
Signage
Dirt/Grime Removal
Drainage Stains
Mold Removal
Graffiti Removal
Insects, Spider Webs and Bird Droppings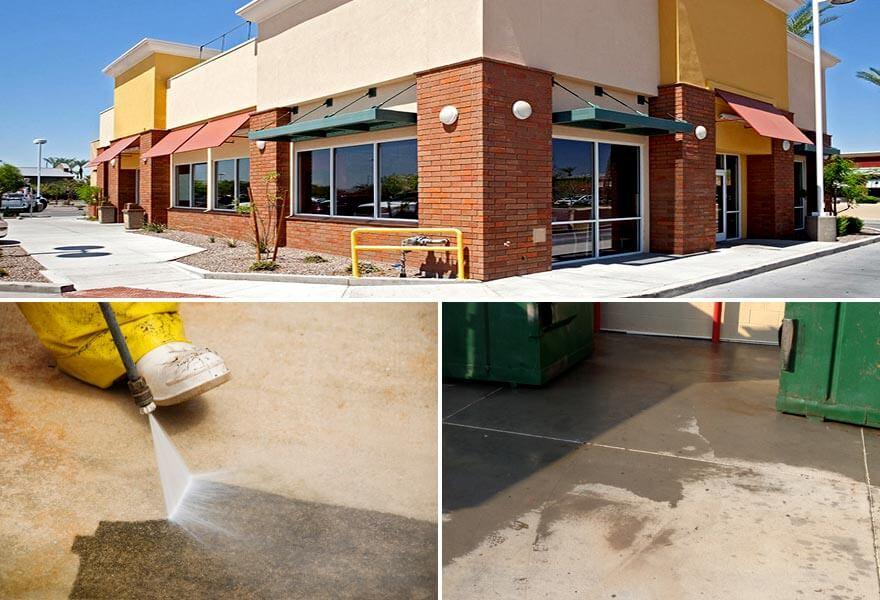 When Cleanliness Really Counts
A cleanliness of your restaurant's exterior directly affects what customers assume about the cleanliness of your kitchen. Keeping your restaurant in compliance with health codes is always important, too. We offer a wide range of restaurant cleaning services in the OKC area:
Sidewalk/Walkway Pressure Washing
Entrance Area Pressure Washing
Building, Awning & Signage Washing
Dumpster/Grease Trap Area Washing
Drive-Thru Lane Pressure Washing
Parking Lot Pressure Washing & more!
Other Services We Offer Include:
We're doing our part to keep the OKC Metro Area clean and beautiful. Our professional pressure washing services are available to home and business owners as far north as Guthrie, as far east as Yukon, as far west as Shawnee, and as far south as Norman.
• Bethany, OK
• Choctaw, OK
• Del City, OK
• Edmond, OK
• Guthrie, OK
• Midwest City, OK
• Moore, OK
• Mustang, OK
• Newcastle, OK
• Nichols Hills, OK
• Norman, OK
• Oklahoma City, OK
• Piedmont, OK
• Shawnee, OK
• The Village, OK
• Tuttle, OK
• Warr Acres, OK
• Yukon, OK
Not sure if you're in our Service Area? Just give us a call to find out. Even if we can't be of service, we'll do our best to connect you with a reputable provider in your area.